G. N. Morhig postcard series:
Charles Gabriel Seligman slide collection
Archibald Norman Tucker (1904-1980)
View photographs by Archibald Norman Tucker.
Tucker was Linguistic Expert of non-Arabic Languages for the Sudan Government from 1929 to 1931. Edward Evans-Pritchard seems to have met Tucker during his 1930 field trip, during or after which time he gave him a number of prints inscribed on the reverse. Tucker was born in Cape Town in 1904, and educated at South African College School. He obtained an MA from the University of Cape Town in 1926, and PhD from the University of London in 1929 (D.Litt. in 1949). In 1932 he became Reader at the School of Oriental and African Studies.
Much of his work was concerned with orthographic research, which he undertook in both Uganda and Kenya (on Ganda and Kikuyu respectively). He organised and directed an orthography conference in Western Uganda in 1954, and, prior to that, in 1949-1951, he supervised a Bantu line expedition in the Belgian Congo for the International African Institute.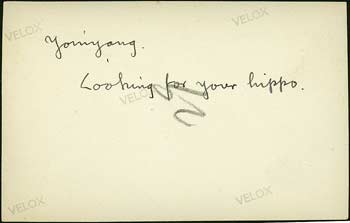 Reverse of
1998.355.580
, inscribed by Tucker "Yoinyang. Looking for your hippo" (labelled "Evening Scene (A.N.T.)" by Evans-Pritchard in his handlist).
His publications include
Suggestions for the Spelling of Transvaal Sesuto (1929)
The Eastern Sudanic Languages , Vol. 1 (1940)
Swahili Phonetics (1942)
M. A. Bryan & A. N. Tucker, Distribution of the Nilotic and Nilo-Hamitic Languages of Africa (1948)
A Maasai Grammar with Vocabulary (1955); Linguistic Survey of the Northern Bantu Borderland , Vol. 4 (1957)
A. N. Tucker & M. A. Bryan, Linguistic Analyses: The Non-Bantu Languages of North-Eastern Africa (1966)
The Comparative Phonetics of the Suto-Chuana Group of Bantu Languages (1969); A Grammar of Kenya Luo (Dholuo) (1994)
and Tribal Music and Dancing in the Southern Sudan (Africa), at Social and Ceremonial Gatherings.
Scope of Collection:
8 gelatin silver prints, probably produced circa 1930, in E. E. Evans-Pritchard Collection.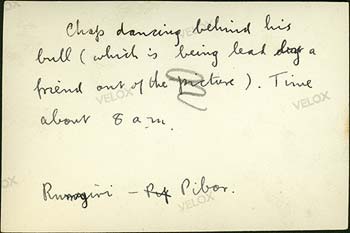 Reverse of
1998.355.585
, inscribed by Tucker "Chap dancing behind his bull (which is being lead by a friend out of the picture). Time about 8am. Rumyiri - Pibor" (labelled " Tuar" by Evans-Pritchard in his handlist).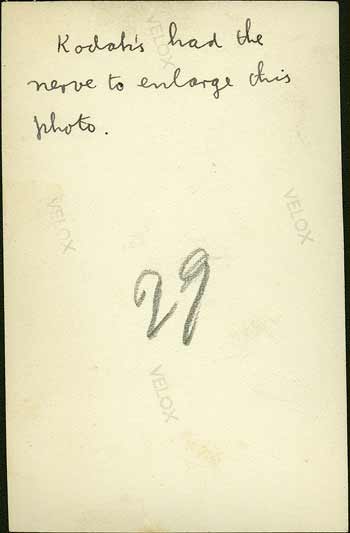 Reverse of
1998.355.581
, inscribed by Tucker "Kodak's had the nerve to enlarge this photo" (labelled "I and A.N.T. (A.N.T.)" by Evans-Pritchard in his handlist).