G. N. Morhig postcard series:
Charles Gabriel Seligman slide collection
George Ronald Storrar (1877 - 1959)
View photographs by George Ronald Storrar.
Storrar served in the Sudan Government Railways from 1905 until 1927, retiring as Chief Engineer at Atbara. His papers and photographs are held in the Durham University Library Sudan Archive.
Storrar's photograph of a Shilluk man was then used by the Khartoum-based publisher G. N. Morhig in his postcard series.
Scope of the collection:
One postcard of a Shilluk man holding a club and spear (Morhig series number 384).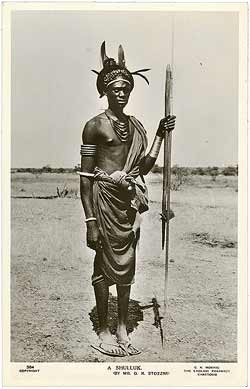 1998.88.34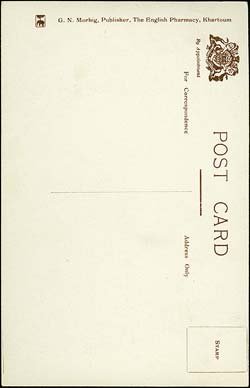 Reverse of
1998.88.34