G. N. Morhig postcard series:
Charles Gabriel Seligman slide collection
The Very Reverend John E. Allen (born 1933)
View photographs by John E. Allen.
John Allen made a journey along the Nile in the summer of 1951 with the assistance of a travel grant from Rugby School, before beginning studies at University College, Oxford. Arriving in Southern Sudan by steamer at the end of July he met a fellow passenger, Canon Ewell, who ran a mission at Ler near Adok. Allen spent two weeks at Ler, some twenty miles from the Nile, before continuing his journey, which included a week's trekking on horseback in Kordofan.
Scope of the Collection: 18 film negatives, 11 prints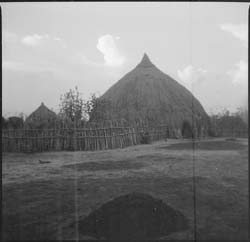 1998.436.3.1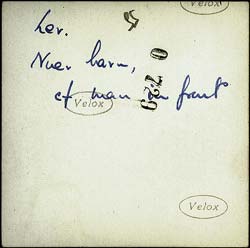 Reverse of
1998.436.3.2
inscribed by Allen "Ler. Nuer farm, cf man in front"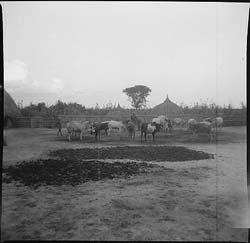 1998.436.5.1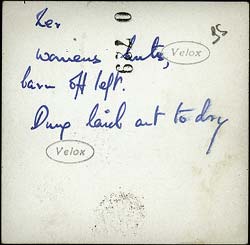 Reverse of
1998.436.5.2
inscribed by Allen "Ler. Women's huts, barn off left. Dung laid out to dry."