G. N. Morhig postcard series:
Charles Gabriel Seligman slide collection
Charles Gabriel Seligman (1873-1940)
View photographs by Charles Gabriel Seligman.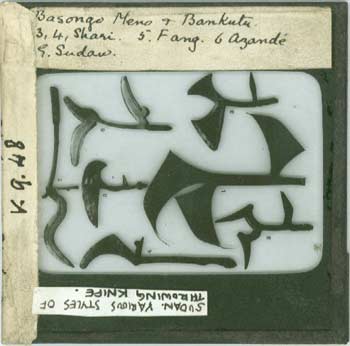 1967.26.251
Seligman (a final 'n' in the family name was dropped in 1914) qualified in medicine at St. Thomas' Hospital in 1896, publishing papers on tropical disease and eye and hair heredity in 1896 and 1898. Through his colleague M. S. Myers he was included in the A. C. Haddon-led Cambridge anthropological expedition to the Torres Straits in 1898. His original intention had been to study plants and native medicine, but he extended his observations to associated rituals and their terminology, as well as pathology, in particular the testing of native colour perception, and incidentally making a contribution to ethnographic photography. Influenced by Rivers, he became interested in classificatory kinship studied by the 'genealogical method'.
He married Brenda Zara Salaman in 1905. In 1906, after an invitation from the government of Ceylon, she assisted him in the study of the aboriginal Vedda people, becoming an anthropologist in her own right. Their book The Veddas appeared in 1911. With funding from the government of Anglo-Egyptian Sudan, the Seligmans undertook three expeditions to Sudan between 1909 and 1921 - the results, along with information provided by Evans-Pritchard and others, being published as Pagan Tribes of the Nilotic Sudan (London: Routledge, 1932).
Seligman became part-time professor of ethnology at the London School of Economics (LSE) in 1913. Malinowski's condemnation of his kind of general, as distinct from intensive, fieldwork was a factor, apart from ill health, in Seligman's retirement from his chair in 1934 to live at Court Leys, Toot Baldon, in Oxfordshire. Here a number of younger anthropologists, notably Evans-Pritchard, paid summer visits, while others went to visit Malinowski at Sopra Bolzano.
Scope of the collection:
310 lantern slides, donated by the London School of Economics in 1967, of photographs taken by C. G. & B. Z. Seligman during expeditions 1909-1921, as well as slides of some drawings, maps etc. 203 relate to Southern Sudan and Blue Nile region, and are included in this resource. Others relating to travel in Red Sea, Kordofan and elsewhere are excluded. Full descriptions for those slides not included are available on the Pitt Rivers Museum's online catalogue. A copy of Seligman's typewritten handlist was also donated with the collection.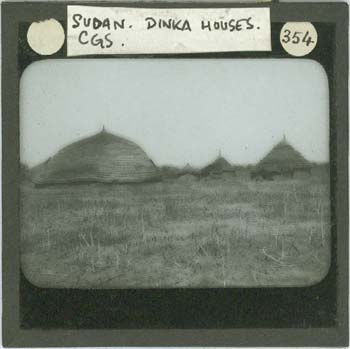 1967.26.241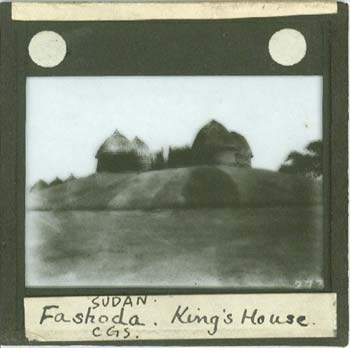 1967.26.190