Moru Misa flute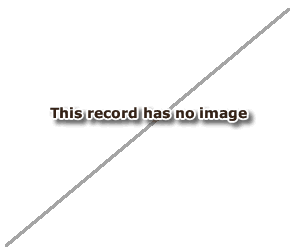 Accession Number:
1979.20.1
Country:
Sudan
Region:
[Southern Sudan] Western Equatoria Lui
Cultural Group:
Moru Misa
Date Made:
By January 1979
Materials:
Animal Horn , Wax
Process:
Carved , Perforated , Perforated
Dimensions:
L = 80; embouchure = 17.5 x 14.7, internal opening = 13 x 8, finger-hole diam =3 mm [RTS 7/9/2005].
Weight:
3.0 g
Local Name:
Toroba
Other Owners:
Purchased by Patti Langton for 30 piastres on 30th January 1979 as part of the British Institute in Eastern Africa's Expedition to the Southern Sudan [RTS 14/5/2004].
Field Collector:
Patti Langton
PRM Source:
Patti Langton
Acquired:
Purchased 1979
Collected Date:
30 January 1979
Description:
Small notched end-blown flute that has never been used, carved from the tip of a dark brown bushbuck horn (Pantone Black 7C). The embouchure has been cut to form concave front and back edges, rising to either side where lumps of a dark reddish brown wax have been added on the interior to narrow the embouchure and guide the breath (Pantone Black 4C). The walls are very thin at the embouchure, which is lentoid-shaped in plan view. The body has some natural ribbing below, then becomes smoother and tapers to a point at the distal end. 3 circular finger-holes have been burnt into one side with a heated nail; the lower one has been bored at an angle. The object is complete, except for a couple of small chips missing from the embouchure. It has a weight of 3 grams, and is 80 mm long. The embouchure measures 17.5 by 14.7 mm across its outside edges, and 13 by 8 mm across the internal opening, and the finger-holes have a diameter of 3 mm.

Purchased by Patti Langton at Lui for 30 piastres on 30th January 1979 as part of the British Institute in Eastern Africa's Expedition to the Southern Sudan.

This flute is known as a
toroba,
and was used to call people together for a hunt, to announce a successful shot, or to keep in contact with other hunters when working together in thick bush. This type of flute always has three finger-holes. There is no age limit to who can use the
toroba,
and even those who have killed no animals may use it. Manufacturing this type of instrument is not a specialist profession.
For another
example
,
see 1979.20.23.

Rachael Sparks 19/9/2005.
Primary Documentation:
Day book entry
- Bought from Miss P.J. Langton, Wolfson College, Oxford, c.
August
June 1979, £509.28 (including documentation). An ethnographic collection made among the MORU MISA, DINKA TUICH and Northern and Southern LARIM of the Southern Sudan during the British Institute in East Africa Expedition Jan-April 1979, c. 160 items. See descriptive list provided by Miss Langton. Ref:
sited in Annual Report for 1978-9.


Accession Book Entry
[p. 185] - 1979.20 (.1 - 206) P[urchase] MISS PATTI LANGTON, DEPT. of ETHNOLOGY & PREHISTORY, OXFORD. Collection made by Patti Langton during the British Institute in East Africa's expedition to the Southern Sudan; Jan. - April 1979. The collection was made in three culture areas during the dry season. The amount paid for each object is listed if the information is known. In Jan. 1979 £1 is equivalent to 95 piastres (pt.) Sudanese. This documentation is based largely upon Patti's own list of objects and her notes on these. Sometimes objects included in the Pitt Rivers alottment of the collection do not appear on her list and have been added here. See Related Documents file as well. [pp 185 - 186] 1979.20.1 - 42 SOUTHERN SUDAN the MORU MISA The Moru Misa live about 100 miles west of Juba, the capital of the Southern Sudan. Part of the collection was made in Lui, a small town which has had extensive church and missionary activity over the past 50 years (excluding the period of civil war) and which now boasts a church, a hospital and a number of schools. The rest of the Moru Misa collection was made at Lanyi, 15 miles away, where the paramount chief of the area, Chief Elinama, arranged for people to bring artifacts for us to buy. Although money is known to the Moru, its use is limited and the concept of selling belongings is foreign to them. Hence the low prices and the relatively small number of artefacts. The Moru Misa are a geographical section of the Moru people. The Moru practice agriculture for subsistence; they do not keep cattle any longer. [p. 186] 1979.20.1 - Hunting whistle,
toroba
, made from bushbuck horn. Other horns used for whistles include duiker, gazelle or goat.
Toroba
always have three holes, made with heated nails in this one. The horn is completed with beeswax around the lips of the instrument to give the approprate tone. Even if a person has killed no animals he can still use a
toroba
, and there are no age limits or specialist manufacturers. A
toroba
is used to call people together for a hunt, to announce a successful shot, or in communal hunting in thick bush to keep in contact with other hunters. This example has not been used. L = 8 cm. Collected 30.1.79 in Lui. 30 pt. Langton Coll.no. 2.
Additional Accession Book Entry [in red biro under accession number] - A5-F32-1.


Pitt Rivers Museum label -
SOUTHERN SUDAN. MORU MISA tribal area. Hunting whistle. Pat Langton Coll., no. 2. 1979.20.1 [plastic label with metal eyelet, tied to object; RTS 1/9/2005].
Related Documents File -
1979.20 contains a typed packing list, which has been annotated; a typed list of objects arranged by Langton collection numbers and with pencil and biro annotations, and a handwritten list of objects by museum number, essentially repeating this information and annotated with PRM photo numbers in red. This handwritten list seems to be the direct source for the accession book entry [RTS 12/1/2004].