Lotuko staff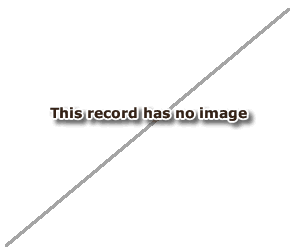 Accession Number:
1934.8.57
Country:
Sudan
Region:
[Southern Sudan] Eastern Equatoria Loronyo
Cultural Group:
Lotuko [Otuho]
Date Made:
By 1933
Materials:
Wood Plant , Ostrich Feather Bird
Process:
Carved , Stained , Polished , Tied
Dimensions:
L = 1810, diam top shaft - 9.5 x 9, diam near butt = 15.5 x 14.2, diam feathered ball = 101, height ball = 109 mm [RTS 28/9/2005].
Weight:
212.0 g
Local Name:
eteri
Other Owners:
Collected by Percy Horace Gordon Powell-Cotton and his wife on 13th February 1933 during a shooting expedition
Field Collector:
Percy Horace Gordon Powell-Cotton & Hannah Powell-Cotton (nee Brayton)
PRM Source:
Percy Horace Gordon Powell-Cotton
Acquired:
Donated 1934
Collected Date:
13th April 1933
Description:
Long staff carved from an oval-sectioned branch, its bark removed and the surface stained an orangey brown colour (Pantone 730C) and then polished. The lower end has been shaved to a point, and is quite worn at the butt. The upper end of the shaft is obscured by a spherical ball of black ostrich feathers (Pantone 440C), tied onto the top as an ornament. This appears to be attached to the shaft using some kind of plant fibre cord, but the details are not clear. The staff is complete, but has several splits along the shaft body, with a weight of 212 grams. It has a total length of 1810 mm; the feathered ball has a diameter of 101 mm and height of 109 mm, the shaft has a diameter near the top of 9.5 by 9 mm, and at its base of 15.5 by 14.2 mm.

Collected by Percy Horace Gordon Powell-Cotton and his wife Hannah at Loronyo on 13th February 1933, during a shooting expedition.

This staff is known to the Lotuko as
eteri.
Ostrich feather balls are also used as decoration on Lotuko helmets (1940.7.092.3-4), shields belonging to the Toposa (1939.7.120) and Acholi (1952.5.10), and as part of a headdress and fly whisk belonging to the Lau Nuer prophet Car Koryom (1928.67.1-2).

Rachael Sparks 28/9/2005.
Primary Documentation:
Accession Book Entry
[p. 248] 1934 [insert] 8 [end insert] -
MAJOR P. H. G. POWELL-COTTON
, Quex Park, Birchington, E. Kent. Specimens collected by himself & Mrs Cotton, during hunting trips, 1933, viz: [...] [p. 252] - From the
LATUKA
tribe, NAVERA, TORIT, LARONYO. [p. 254, insert] 57 [end insert] - Long, slender staff,
eteri
, with black feather 'pom pom' at the top. LARONYO (618).


Card Catalogue Entry
- There is no further information on the tribes catalogue card [RTS 1/6/2004].


Pitt Rivers Museum label -
AFRICA, Sudan, Loronyo. LOTUKO tribe. Stick with feather ornament,
eteri
. d.d. P.H.G. Powell-Cotton, 1934.8.57 [plastic coated label, tied to object; RTS 28/9/2005].
Written on object -
618 [pencil, owners mark, at top and base of shaft];
Stick with pom-pom,
eteri
, LATUKA, LARONYO, E. SUDAN, 4° 38' N., 32° 37' E. d.d. Major Powell-Cotton, 1934 (618) [RTS 28/9/2005].
Related Documents File
- Typewritten List of "Curios Presented to Dr. Balfour by Major & Mrs. Powell-Cotton. Latuka Tribe". This object appears as item 618: "Stick with pom-pom, native name
Eteri
, 13/4/33 Laronyo 4.38 N 32.37 E". Also contains details of a cine film 'some tribes of the Southern Sudan', taken by Powell-Cotton during this 1933 expedition, copies of which are now in the National Film and Television Archive and the Powell-Cotton Museum in Kent [RTS 14/3/2005].