Moru bow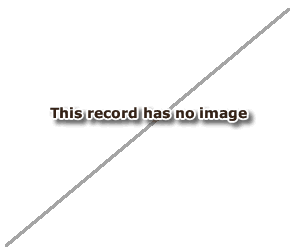 Accession Number:
1934.8.32
Country:
Sudan
Region:
[Southern Sudan] Azumvuba
Cultural Group:
Moru
Date Made:
By 1933
Materials:
Wood Plant , Sinew , Plant Fibre
Process:
Carved , Perforated , Twisted , Strung Tied , Bound
Weight:
528.1 g
Local Name:
kusu or koosoo
Other Owners:
Collected by Percy Horace Gordon Powell-Cotton and his wife on 26th April 1933 during a shooting expedition
Field Collector:
Percy Horace Gordon Powell-Cotton & Hannah Powell-Cotton (nee Brayton)
PRM Source:
Percy Horace Gordon Powell-Cotton
Acquired:
Donated 1934
Collected Date:
26th April 1933
Description:
Bow carved from a wooden branch, with a few irregularities along its length, stripped of its bark and smoothed; the surface is a yellow colour (Pantone 7510C). This has an oval section, and tapers to a point at either end, where the shaft has been perforated. The back of the shaft has also been flattened, most notably from a point around 30-34 mm from each end. There are some burning marks on the inside face. The bow has been strung so that the shaft forms a long, shallow arc. Narrow strips of a fine fibre have been bound tightly around the shaft, just below the ends; this has a reddish tinge (Pantone 4695C), which may be the result of an added fixative, as is seen on the shaft bindings often used on Moru arrows (i.e.: 1930.86.19.2). These may be to form 'stops' to keep the ends of the bow string slipping, or equally, to help prevent splitting of the wood. There are also signs of additional binding once having run further along the shaft, made of wider strips - possibly something like hide or reptile skin; these have left marks around the surface, which is also lighter than the adjacent wood. The bow string has been made from twisted sinew, slipped over the lower end of the bow and wound many times around the shaft; the upper end has a single loop that has been fitted over the top of the shaft and rests against the fibre binding. It is a discoloured grayish brown (Pantone 7531C). The bow is complete, except for the missing binding; although the string has been knotted at the centre; it is currently tautly strung. It has a weight of 528.1 grams, and is 1602 mm long, with the shaft measuring 26 mm across the centre, and 8.5 by 7.5 mm at the narrow end; the perforations have a diameter of 3 mm; the bow string has a diameter of 3 mm and a strung length of 1418 mm; the upper fibre binding covers a section that is 60 mm in length.

Collected by Percy Horace Gordon Powell-Cotton and his wife Hannah at Azumvuba on 26th April 1933, during a shooting expedition. Azumvuba is probably located somewhere around the town of Mongalla, either in the modern districts of Bahr el Jebel or Western Equatoria. It is called
kusu
in Moru.

For a Moru arrow, probably used with this type of bow, see 1934.8.33; for an archer's hide ring, used to pull back the bow string, see 1934.8.34. A photograph in the museum's collection, probably taken by Powell-Cotton, shows a Moru man using a leather guard to draw back a bow; this was once on display with the actual object, but is now in the photographic archives (see photograph 1998.208.48.7).

Rachael Sparks 27/9/2005.
Primary Documentation:
Accession Book Entry
[p. 248] 1934 [insert] 8 [end insert] -
MAJOR P. H. G. POWELL-COTTON
, Quex Park, Birchington, E. Kent. Specimens collected by himself & Mrs Cotton, during hunting trips, 1933, viz: [...] [p. 250] From the
MORU
tribe, MONGALLA & AZUMVUBA [insert] 32 [end insert] -
Kusu
, bow of wood, circular section, tapered ends, AZUMVUBA (818).


Card Catalogue Entry
- There is no further information on the tribes or objects catalogue cards [RTS 2/6/2004].


Pitt Rivers Museum label -
AFRICA, Sudan, Azumvuba. MORU tribe. Bow,
kusu,
d.d. P.H.G. Powell-Cotton, no. 818, 1934.8.32 [plastic coated label, tied to object; RTS 27/9/2005].
Written on object -
Bow,
kusu
, MORU, AZUMVUBA, WHITE NILE, 5° 17' N., 30° 13' E. d.d. Major Powell-Cotton, 1934 [RTS 27/9/2005].
Related Documents File
- Typewritten List of "Curios Presented to Dr. Balfour by Major & Mrs. Powell-Cotton. Moru Tribe". This object appears as item 818: "Bow, wood, round,
bound lizard skin
, 5'3 1/2", native name
Koosoo
, gut string, 1 arrow, leaf shpaed 2'7", native name
Atoo,
Leather protecting ring, native name
Driba,
26/4/33 Azumvooba, 5.17 N 30.13 E". Also contains details of a cine film 'some tribes of the Southern Sudan', taken by Powell-Cotton during this 1933 expedition, copies of which are now in the National Film and Television Archive and the Powell-Cotton Museum in Kent [RTS 14/3/2005].