Zande harp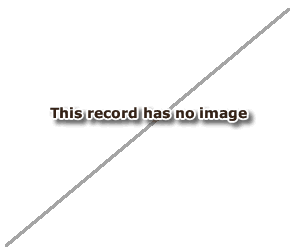 Accession Number:
1919.28.10
Country:
Congo, Democratic Republic of , Central African Republic ?
Region:
Lower Congo River, Welle River
Cultural Group:
Zande
Date Made:
By 1903 (see notes)
Materials:
Wood , Animal Hide Skin , Plant Fibre
Process:
Hollowed , Covered
Dimensions:
L of resonator = 390 mm W = 180 mm L of neck = 470 mm
Local Name:
kundi?
Other Owners:
Louis Colville Gray Clarke
Field Collector:
?Louis Colville Gray Clarke
PRM Source:
Louis Colville Gray Clarke
Acquired:
Donated October 1919
Collected Date:
1903 ? (see notes)
Description:
Bow harp with a hide-covered wooden resonator with two sound holes, and a stout stick protruding from the side to hold the strings. There are five strings, made of hide and vegetable fibre. The resonator has a length of 390 mm, it has a maximum width of 180 mm, and the neck is 470 mm long.


Collected by Louis Colville Gray Clarke and donated to the museum in 1919.

See Eric de Dampierre for a detailed description and several photographs of this object (detailed description, including breakdown of various part measurements on p. 119), illustrated by black and white photographs in plates 31 (whole object), 32a-b and 33a-b (details), with schematic line drawings in figure 17 (Eric de Dampierre, 1991,
Harpes Zande
, (Paris: Klinksieck), pp 114-119, plates 31, 32a-b, 33a-b and figure 17). It has also been reproduced in black and white on page 316 and in colour on page 171 of
Song of the River: Harps of Central Africa
(Paris: Cité de la Musique, Musée de la Musique, with the assistance of the Société d'Ethnologie, Nanterre, 1999). Listed as number 10 under 'Basins of the Sueh, Uele and Mbomu: Zande' on page 316 of the 'Notes on the Exhibits', established by Philippe Bruguière and Jan-Lodewijk Grootaers (pp. 311-72).


According to Larken, the Zande name for this type of object is
kundi,
and it appears to have been played by both men and women (P.M. Larken, 1926, "An Account of the Zande",
Sudan Notes and Records IX no. 1,
p. 104).

This object was lent to the Musée de la Musique, Paris for the exhibition
'La Parole du Fleuve': Harpes D'Afrique
. 29th May to 29th August 1999.

Currently on display in the Court, case 63A.

Rachael Sparks 30/9/2005.


Primary Documentation:
Accession Book Entry
[p. 131] - 1919 [pencil insert] 28 [end insert]
LOUIS C.G. CLARKE
[...] Oct[ober] [pencil insert] 10 [end insert] - 5-stringed harp of the WELLE R[IVER] type, LOWER CONGO R.
Added Accession Book Entry [page opposite 131] - 1919.28.10. Number given HLR. [red biro, above number] A16.F18.4-11 [Red biro beside entry] see Éric de Dampierre [1991] "Harpes Zande" pp. 114-119.


Card Catalogue Entry
- 'AFRICA, LOWER CONGO RIVER, WELLE RIVER. 5-stringed-harp of the WELLE RIVER type. d.d. Louis C.G. Clarke,
July
[inserted: 'Oct.'] 1919.' Added: 'Primitive. Resonator wood covered with hide. Two sound holes. Stout stick protrudes from side to hold strings. Strings of hide and vegetable fibre. ' Also added: "L resonator 390 mm. Max W: 180 mm. L of neck 470mm.' Also added: 'see Eric de Dampierre "Harpes Zande" pp. 114-119.' (NB Typological card gives same added information, in slightly different form.' [JC 25/3/1999]
Display History:
Current display label - Africa, Zaire (Lower Congo River) Uele River. Bow harp with a wooden resonator covered with hide and five strands of vegetable fibre. d.d. Lois C.G. Clarke 1919.28.10 [in case C.63.A; RTS 6/12/2004]. Lent to the Musée de la Musique, Paris for the exhibition 'La Parole du Fleuve': Harpes D'Afrique. 29th May to 29th August 1999 [JC 25/3/1999]
Publication History:
Eric de Dampierre, 1991, Harpes Zande, (Paris: Klinksieck), pp 114-119 (detailed description, including breakdown of various part measurements on p. 119), illustrated by black and white photographs in plates 31 (whole object), 32a-b and 33a-b (details), with schematic line drawings in figure 17. His full text is transcribed in the 'research notes' field below [JC 25/3/1999]. Reproduced in black and white on page 316 and in colour on page 171 of Song of the River: Harps of Central Africa (Paris: Cité de la Musique, Musée de la Musique, with the assistance of the Société d'Ethnologie, Nanterre, 1999). Listed as number 10 under 'Basins of the Sueh, Uele and Mbomu: Zande' on page 316 of the 'Notes on the Exhibits', established by Philippe Bruguière and Jan-Lodewijk Grootaers (pp. 311-72). The provenance is given as 'Zande, Uele, CAR [Central African Republic] or DRC [Democratic Republic of Congo]'; the media as 'wood, skin and gut'; and the measurements as L1 (distance from the bottom of the sound-box to the top of the handle) = 410, L2 (distance from the distal end of the sound-box (away from the handle) to the projection in the same plane of the top of the handle or its point of maximum curvature) = 590 mm, L3 (distance between the edges of the sound-box at its widest point) = 163 mm. This is followed by a translation of parts of Eric de Dampierre's account of the object in Harpes Zandé (1991) [see above]: 'The harp is perfectly finished, without the least decoration or carving. Handle elbowed at an obtuse angle, violin-style sound box, very flat, with four truncated and projecting corners.... A single, very strong, central seam fastens the skin around the sound box; there are no side seams. The stitching is magnificent workmanship, the skin must have been fitted under considerable tension.... The handle, with a black patina, is tilted slightly backwards... The pegs are original, with hemispherical heads.... The strings, attached by long extensions to the pegs, are limited to the lower third of the playing length, where the fingers could reach them.... Everything about this harp speaks of the competence of the maker, his care in its execution and his reflective inventiveness.' [JC 12/6/1999]