Dinka staff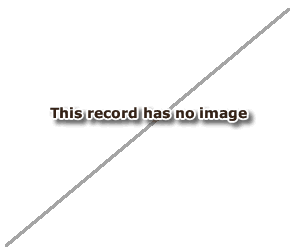 Accession Number:
(1934.8.8)
Country:
Sudan
Region:
[Southern Sudan] ?Warab Fanamweir
Cultural Group:
Dinka
Date Made:
By 1933
Materials:
Iron Metal
Process:
Bound
Local Name:
weimuek [wai muek?]
Other Owners:
Collected by Percy Horace Gordon Powell-Cotton and his wife on 3rd May 1933 during a shooting expedition
Field Collector:
Percy Horace Gordon Powell-Cotton & Hannah Powell-Cotton (nee Brayton)
PRM Source:
Percy Horace Gordon Powell-Cotton
Acquired:
Donated 1934
Collected Date:
3rd May 1933
Description:
Slightly curved, bow-like staff bound round with iron strips, except at centre; carried during ceremonies.


Collected by Percy Horace Gordon Powell-Cotton and his wife Hannah at Fanamweir on 3rd May 1933, during a shooting expedition.

Powell-Cotton gave the Dinka name for this object as
weimuek;
this is probably a phrase made up of two words,
wai + Muek.
Nebel defines
wai
as 'shaft, stick'; this term is often combined with other words to describe specific types of sticks (Nebel 1979,
Dinka-English Dictionary,
p. 91), although he does not list a definition for the term
muek.
The description given of this object and its use suggests that it may represent a type of
dang,
plural
deng,
which is a curved bow-shaped staff that has ceremonial significance among both the Dinka and Nuer. This seems to have originated as a type of parry shield - see G. Schweinfurth, 1873,
The Heart of Africa Volume 1,
p 155-156 and also the iron-bound example published by Boccassino with sinew stretched between the ends, which is attributed to the Dinka or Nuer (R. Boccassino, 1960, "Contributo allo studio dell'ergologia delle popolazioni Nilotiche e Nilo-Camitiche, Parte Prime: le armi",
Annali Lateranensi XXIV,
fig. 203a; Museum für Vökerkunde, Leipzig, MAf.474 and 8011). The form was adopted by the Nuer, retaining the same name, but being used as status emblems by prophets and for particular ceremonies - see 1931.66.33, used by women in wedding invocations, and 1928.67.3, which was a
dang
belonging to the Lau Nuer prophet, Car Koryom (E.E. Evans-Pritchard, 1956,
Nuer Religion
, pp 236-7).

Rachael Sparks 24/9/2005.
Primary Documentation:
Accession Book Entry
[p. 248] 1934 [insert] 8 [end insert] -
MAJOR P. H. G. POWELL-COTTON
, Quex Park, Birchington, E. Kent. Specimens collected by himself & Mrs Cotton, during hunting trips, 1933, viz: - From the
DINKA
tribe, FANAMWEIR & KORNUK, WHITE NILE [insert] 8 [end insert] - Slightly curved, bow-like staff, bound round with iron strip, except at the centre; carried during ceremonies, FANAMWEIR (2298).


Card Catalogue Entry
- There is no further information on the catalogue card [RTS 6/4/2004].


Related Documents File
- Typewritten List of "Curios Presented to Dr. Balfour by Major & Mrs. Powell-Cotton. Dinka Tribe". This object appears as item 2298: "Cane, wound wire [handwritten insert] For ceremonies, curved ends, 4'6" [end insert], native name
Weimuek
, 3/5/33 Fanamweir, 8.55 N, 28.42 E". Also contains details of a cine film 'some tribes of the Southern Sudan', taken by Powell-Cotton during this 1933 expedition, copies of which are now in the National Film and Television Archive and the Powell-Cotton Museum in Kent [RTS 14/3/2005].