Lotuko tobacco pipe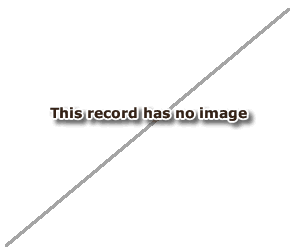 Accession Number:
(1934.8.60)
Country:
Sudan
Region:
[Southern Sudan] Eastern Equatoria Navera
Cultural Group:
Lotuko [Otuho]
Date Made:
By 1933
Materials:
Pottery , Bamboo Plant , Brass Metal , String
Dimensions:
Total L = 140 mm (Bowl and stempiece 50 mm, stem 67 mm brass mouthpiece 23 mm) Bowl H = 55 mm outer W at top = 29 mm
Local Name:
aukoti
Other Owners:
Collected by Percy Horace Gordon Powell-Cotton and his wife on 6th April 1933 during a shooting expedition
Field Collector:
Percy Horace Gordon Powell-Cotton & Hannah Powell-Cotton (nee Brayton)
PRM Source:
Percy Horace Gordon Powell-Cotton
Acquired:
Donated 1934
Collected Date:
6th April 1933
Description:
Tobacco-pipe consisting of a brass tubular mouthpiece fitted over a short, slender bamboo shaft, with a black pottery bowl decorated with crosshatching, and thin brown string connecting the stem to the stem piece. The pipe has a total length of 140 mm, the mouthpiece is 23 mm long, the stem has a length of 67 mm, bowl and stem piece are 50 mm in length; and the bowl has a height of 55 mm and a top width of 29 mm.

Collected by Percy Horace Gordon Powell-Cotton and his wife Hannah at Navera on 6th April 1933, during a shooting expedition. This type of object is known as aukoti.

Rachael Sparks 24/9/2005.
Primary Documentation:
Accession Book Entry
[p. 248] 1934 [insert] 8 [end insert] -
MAJOR P. H. G. POWELL-COTTON
, Quex Park, Birchington, E. Kent. Specimens collected by himself & Mrs Cotton, during hunting trips, 1933, viz: [...] [p. 252] - From the
LATUKA
tribe, NAVERA, TORIT, LARONYO. [p. 254, insert] 60 [end insert] - Tobacco-pipe,
aukoti
, with black pottery bowl. NAVERA (454).


Detailed Pipes [Unsorted] Card Catalogue entry
- Number: (454) Description: Tobacco pipe. Bowl made of pottery, black in colour, shaped and decorated with cross hatching. Short, slender, stem of bamboo with mouthpiece of brass tubing round the bamboo end Total length 14 cm (Bowl and stempiece 5 cm, stem 6.7 cm brass mouthpiece 2.3 cm) Bowl height 5.5 cm outer width at top 2.9 cm Stem connected to stem piece by thin brown string People: Latuka Locality: Navera E. Sudan 4˚30'N 20˚30'E Native name: Aukoti Collected by: Major Powell-Cotton How Acquired: dd Major Powell-Cotton 1934 [Drawing]. [Note that the coordinates given for Navera are incorrect, see RDF below; RTS 11/12/2003].


Card Catalogue Entry
- There is no further information on the tribes catalogue card [RTS 1/6/2004].


Related Documents File
- Typewritten List of "Curios Presented to Dr. Balfour by Major & Mrs. Powell-Cotton. Tribe Latuka". This object appears as item 454: "Pipe, decorated criss cross pattern, 5 3/4" over all, reed stem with part brass cartridge mouth piece, native name
Aucoti
, 6/4/33 Navera, about 4.30 N 32.30 E". Also contains details of a cine film 'some tribes of the Southern Sudan', taken by Powell-Cotton during this 1933 expedition, copies of which are now in the National Film and Television Archive and the Powell-Cotton Museum in Kent [RTS 14/3/2005].