Zande arrow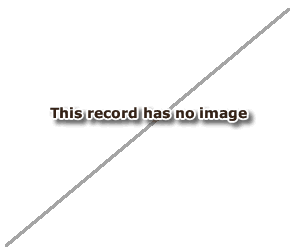 Accession Number:
(1934.8.119)
Country:
Sudan
Region:
Western Equatoria Li Rangu
Cultural Group:
Zande
Date Made:
By 1933
Materials:
Iron Metal
Process:
Bound , Notched
Local Name:
mamara
Other Owners:
Collected by Percy Horace Gordon Powell-Cotton and his wife on 27th April 1933 during a shooting expedition
Field Collector:
Percy Horace Gordon Powell-Cotton & Hannah Powell-Cotton (nee Brayton)
PRM Source:
Percy Horace Gordon Powell-Cotton
Acquired:
Donated 1934
Collected Date:
27th April 1933
Description:
Arrow consisting of an iron head with 3 barbs and tanged base, on a shaft with nocked and bound butt. It is around 2 foot long.

Collected by Percy Horace Gordon Powell-Cotton and his wife Hannah at Li Rangu on 27th April 1933, during a shooting expedition. This settlement lies immediately north of Yambio, which was a centre of foreign contact for the district when Powell-Cotton visited it
(N. Barley, 1994, Smashing Pots, p. 144).


This type of arrow is called
mamara.
For the bow associated with this arrow, see 1934.8.118. For another type of Zande arrow, called
pima,
see 1934.8.108-117.

According to Larken, amongst the Zande bows and arrows were not in general use by the 1920's, and those he did see were all "short and not very stiff, none exceeding three feet in length". He gives the local term for bow as
mboto,
and for arrow as
guanza,
describing the latter as follows: "The arrowheads were serrated and barbed, about two or three inches long, the shafts of
gbagi
grass or perhaps of millet stalk, about two feet in length. The heads were inserted and the ends of the shafts bound with fibre, the binding being painted with an exudation from the root of the
kao
tree as a protection. Poison was used on them, and they were carried in small quivers of skin (P.M. Larken, 1926, "An Account of the Zande",
Sudan Notes and Records IX no. 1,
p 41).

Rachael Sparks 25/9/2005.
Primary Documentation:
Accession Book Entry
[p. 248] 1934 [insert] 8 [end insert] -
MAJOR P. H. G. POWELL-COTTON
, Quex Park, Birchington, E. Kent. Specimens collected by himself & Mrs Cotton, during hunting trips, 1933, viz: [...] [p. 260] - From the
ZANDE
tribe, LIRANGO, YAMBIO, DINGBA & TAMBURA [...] [insert] 119 [end insert] - Arrow,
mamara
, multibarbed, tanged iron head, nocked and bound butt. Belongs to the last bow [1934.8.118] (858).


Card Catalogue Entry
- There is no further information on the tribes or object catalogue cards [RTS 10/2/2004].


Related Documents File
- Typewritten List of "Curios Presented to Dr. Balfour by Major & Mrs. Powell-Cotton. Zande Tribe". This object appears as item 858: "Bow, wood, circular, 4'3" long, gut string, native name
Bato
, 1 arrow, 3 barbs 2', native name
Mamara
, 27/4/33 Lirango, about 4.40 N, 28.20 E". Also contains details of a cine film 'some tribes of the Southern Sudan', taken by Powell-Cotton during this 1933 expedition, copies of which are now in the National Film and Television Archive and the Powell-Cotton Museum in Kent [RTS 14/3/2005].