Stool or headrest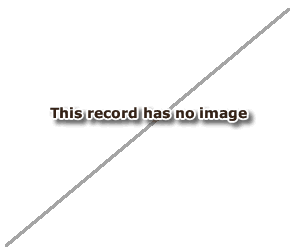 Accession Number:
[1942.1.440]
Country:
?Sudan , ?Ethiopia , ?Kenya ?Uganda
Region:
[Southern Sudan?] South West Ethiopia or Uganda-Kenya border
Date Made:
?By 1939
Materials:
Wood Plant
Other Owners:
?Henry Balfour ?Armine Charles Almroth Wright
Field Collector:
?Henry Balfour ?Armine Charles Almroth Wright
PRM Source:
?Henry Balfour ?Armine Charles Almroth Wright
Acquired:
Donated by ?1942
Collected Date:
?By 1939
Description:
Wooden stool or headrest with an oval seat, formed from a branch with two side branches forming the legs, one of which divides further down into two parts.

The collector and donor of this item is not certain, but may have been Armine Charles Almroth Wright. The provenance is equally uncertain, but thought on stylistic grounds to be either south eastern Sudan, south western Ethiopia, or from the Uganda/Kenya border. It was accessioned in 1942.

Rachael Sparks 25/9/2005.
Primary Documentation:
Accession Book Entry
[XI, p. 75] -
The late H. BALFOUR, Esq. F.R.S.
Specimens from different parts of AFRICA found unlabelled. As it is impossible to identify the real donor, or donors, it is assumed for convenience in using the Donor's Index that the specimens are given by Mr Balfour. Mostly without indication of provenance. [p. 85] 1942.1.440 - Stool, oval seat apparently fashioned from a strong branch, or trunk, with two side-branches, one of which forks off into two thus making three legs. More regulalry and neatly shaped than the [insert] two [end insert] preceding specimens. No provenance given. EAST AFRICA (possibly from the same region as the preceding specimens). [= "(S.E. SUDAN, S.W. ABYSSINIA or UGANDA-KENYA border)."].


Card Catalogue Entry -
no further details on card [RTS 26/1/2004].


Related Documents File -
It is possible the donor has been incorrectly identified as Henry Balfour. In the Related Documents File is a list detailing: "Donors, or probable donors, of material entered under Mr. Balfour's name. 1942.1.430 - 440 shoes, ?A. C. A. Wright" [MR 2/5/2000].